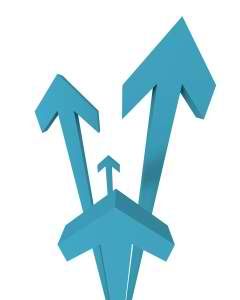 Just like any other process, search engine optimization also continuously evolves so marketing strategies need to be adjusted from time to time. There are lots of updates lately such as page rank, domain authority, website reputation and more. Social media also played a very important role in achieving SEO success.
To keep a competitive edge, it is important to ensure high rankings through the new techniques. Organic web strategies can greatly help in keeping a good position in search engine result pages. Factors such as content, local search and social search as just some of the few indicators that you have to consider.
Nowadays, online presence can be felt through social networking sites. Even people do some social search from time to time. With Facebook, Tumblr and other bookmarking sites, it is easy to promote products and services now. What more, to share the good things about a new or upcoming websites.
With Google Panda, link farms and web scrapers are being ranked down so it is your time to shine. Publish quality content for your webpages to be easily indexed by Google. This can boost traffic and convert your visitors into sales.
Other SEO practices that you must keep doing includes onsite optimization, blog commenting, social bookmarking, email marketing and article submission. Do everything in moderation and this can also improve site's reputation. Your online marketing success does not solely depend on the SEO tools out there but also on your own execution.